Sign up for the Event: Storytelling – Get People Excited about Your Vision

Presenters: Mike Olson of Cloudera, Neal Hansch of Rustic Canyon Partners and Bruce Schechter of Band of Angels.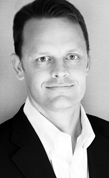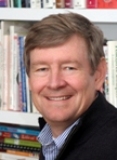 As an entrepreneur, most if not all aspects of your traction involves sharing and selling your vision with a wide variety of professionals: potential co-founders, employees, investors, customers, partners, service providers, the media, and more. The difference between entrepreneurs who winattention and opportunities and those who don't often has less to do with a superior technology than with the ability to communicate a vision and sell it. Join experts and peers to explore how to light a fire for your company with a compelling vision leading to new opportunities and long-term success.
PLEASE NOTE – The meeting location is in a secure building.  Signups must be processed by Wednesday, August 29th.
A Founders Space Roundtable is a monthly meeting where founders get together to share knowledge, solve problems and make connections. Each Roundtable tackles a specific subject, such as raising capital, negotiating term sheets, attracting talent, creating marketing plans, and filing patents.  The session begins with industry experts providing detailed advice.  Then we roll up our sleeves, gather into small groups, and help each other with issues we're facing.
SPEAKERS
Mike Olson, CEO of Cloudera, was formerly CEO of Sleepycat Software, makers of Berkeley DB, the open source embedded database engine. Mike spent two years at Oracle Corporation as Vice President for Embedded Technologies after Oracle's acquisition of Sleepycat in 2006. Prior to joining Sleepycat, Mike held technical and business positions at database vendors Britton Lee, Illustra Information Technologies and Informix Software. Mike has Bachelor's and Master's degrees in Computer Science from the University of California at Berkeley.
Neal Hansch brings over fifteen years of venture capital, technology operations and financial advisory experience to Rustic Canyon and its portfolio companies. Before joining Rustic Canyon in 2005, Neal worked in the Corporate Development group at Macromedia (Nasdaq: MACR) where he was responsible for global M&A transactions and strategic equity investments. Prior to Macromedia, Neal was an investor at Technology Crossover Ventures (TCV) and also spent time in Product Marketing at webMethods (Nasdaq: WEBM). Neal is a co-founder of WebAssist.com, a mature start-up that provides popular extensions for Web development tools. Neal began his career as an investment banking analyst in the Software Group at Robertson Stephens & Co., where he worked with clients such as BEA, BroadVision, HNC, Hyperion, Informatica and Intuit.  Neal does his best to disconnect from his digital devices by heading to the nearest body of water to enjoy some surfing, scuba diving, sailing or fishing. When not crisscrossing the highways around Silicon Valley and Los Angeles, he lives in the hills of San Francisco with his wife and daughter. Neal earned his BA from Duke University and his MBA from the UCLA Anderson School of Management.
Bruce Schechter is an active advisor, board member or investor in several technology startups including Life360 and Proformative. Bruce began his career at Intel Corporation in 1980 and there he served a 17 year tenure in a variety of roles including Fab Process Engineering, Microprocessor Product Management, the Corporate Strategy Group, and Director of Online Marketing in the Corporate Marketing Group. Bruce was on the founding team of Pandesic LLC, a pioneer eCommerce application service provider, where he served as Director of Operations Management and then Director of Strategic Alliances. Bruce is active in non-profit work, including his role as founder and President of the Intel Alumni Network. He received his BS in Physics and Math from Purdue University and an MS in Computer Science from Stanford University.