Sign up for this event: http://foundersspacesvaug2012.eventbrite.com/
Are you making tactical mistakes when approaching investors?  What are you doing right?  What are you doing wrong?  What are the best ways to connect with investors–and what are their pet peeves? Discover tips and pitfalls from our panelists on how to avoid the mistakes entrepreneurs make when approaching investors and increase your chances of building a productive relationship with the investment community.
Presenters: Vish Mishra of Clearstone Venture Partners, Jostein Svendsen, CEO of WeVideo, and Joseph Perkins of Orrick.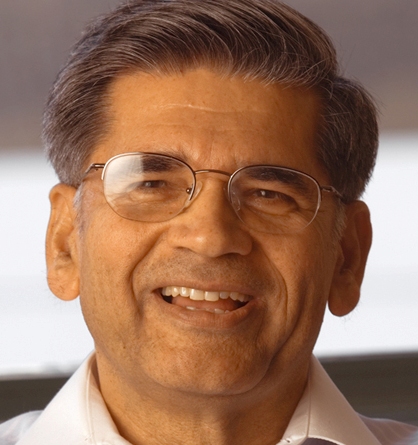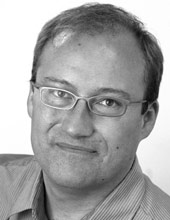 A Founders Space Roundtable is a monthly meeting where founders get together to share knowledge, solve problems and make connections. Each Roundtable tackles a specific subject, such as raising capital, negotiating term sheets, attracting talent, creating marketing plans, and filing patents.  The session begins with industry experts providing detailed advice.  Then we roll up our sleeves, gather into small groups, and help each other with issues we're facing.
SPEAKERS
Vish Mishra joined Clearstone in March 2002 with over 30 years of leadership and management experience in the high tech industry including software, Internet, networking and telecommunications. He is a founder and served as a board member of Telera, a cutting edge voice web infrastructure company which was sold to Alcatel for $140 million in 2002. Vish was also co-founder of Excelan (1983), which was funded with $7.3 million in venture capital, went public in 1987, sold for $225 million in 1989 and went on to contribute $1 billion to Novell's revenue in subsequent years.  Vish prides himself in being a mentor capitalist who sits or has sat on boards of many venture-backed companies such as Abeama, Cofix, Onjibe, PostMedia Group, Quantros, Ramp Networks (sold to Nokia), SloMedia, Verano, and Xalted IP Networks. His prior experience includes founding VP of Operations of Excelan and VP Novell and EVP of iPlanet (a unit of Sun Microsystems and AOL), and CEO of four start-ups: Info-Objects, Mindworks, IntelliMatch and Ace Software.  Vish holds a BS in Electrical Engineering from the Institute of Technology at Benares Hindu University, an MS in Electrical Engineering from North Dakota State University and MBA work from the University of Minnesota. He is a very active Director and Charter Member of TiE who has dedicated himself to the growth of the organization since its inception.  Vish's focus at Clearstone is deal flow, syndicate networking, portfolio company support and executive coaching. His vast network in Silicon Valley, extended globally through TiE, is an invaluable asset to entrepreneurs and to us. Vish serves on the board of Novariant (formerly IntegriNautics).
Jostein Svendsen is the Chief Executive Officer and Founder of WeVideo.   Based in Oslo, Norway, and Silicon Valley, Jostein is a highly regarded serial entrepreneur in both Europe and North America, having founded and grown several successful companies in digital media, digital financial services and digital commerce. Jostein founded two of Norway's leading multimedia and Internet companies, both of which went on to become successful publicly traded issuers in Sweden – one employing more than 2,000 people across the globe.  In 2002, Jostein helped launch a new credit card and savings bank in Norway, which quickly became the first branchless/online-only bank in the Norwegian market. The bank was acquired by Banco Santander in 2005.  Immediately before he became CEO of WeVideo, Jostein concentrated on investments and projects in digital media and online financial services, with an emphasis on guiding companies to become extended global enterprises.  He has advised organizations in the public and private sectors on both digital and traditional business practices for companies in banking, insurance, telecommunications, energy and media.
Joseph Z. Perkins, a corporate associate in Orrick's Silicon Valley office, is a member of the Emerging Companies Group, which advises emerging companies and venture capital firms.  Mr. Perkins's practice focuses on providing private venture financing and merger and acquisition services to Internet, high tech, and clean technology companies.