Founders Roundtable: Effective Bootstrapping – Expand Your Runway
Sign up for Event:  http://foundersspacejunesv2012.eventbrite.com/
Time and time again investors tell us that one of the most impressive characteristics of an aspiring startup is the ability to get the most traction with the least amount of capital.  This month, learn from experts about how to operate more efficiently and show the investment community that you can make the most out of their investment in you.
Presenters: David Ehrenberg of Early Growth Financial Services, Ryan Spoon of Polaris Venture Partners, and Bilal Ahmed of homecookme and mytweetmark.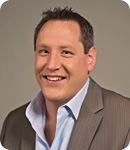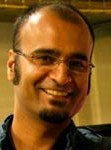 David Ehrenberg of Early Growth Financial Services, Ryan Spoon of Polaris Venture Partners andBilal Ahmed of homecookme and mytweetmark answer your questions.
A Founders Space Roundtable is a monthly meeting where founders get together to share knowledge, solve problems and make connections. Each Roundtable tackles a specific subject, such as raising capital, negotiating term sheets, attracting talent, creating marketing plans, and filing patents.  The session begins with industry experts providing detailed advice.  Then we roll up our sleeves, gather into small groups, and help each other with issues we're facing.
SPEAKERS
David Ehrenberg has worked with early growth companies at every stage in the development process. At Abound Logic David was the company's first CFO and was an integral part of building the company's finance and administrative infrastructure. At Microsoft David was a Controller for a division focused on creating new products and business solutions. At Extreme Networks and Voice Stream Wireless David was a key member of the finance team during a period of rapid growth and expansion. At Radiant Research David was the VP of Finance and was responsible for selling the company in two transactions and ensuring that the investors and management had a successful exit.  David Ehrenberg's expertise includes building high growth technology companies, venture funding, debt financings, mergers and acquisitions, and strategic planning and operational expertise in accounting, human resources, legal and corporate governance, facilities, IT and administrative functions. After graduating from Georgetown University with degrees in accounting and finance, David Ehrenberg started his career on Wall Street doing mergers and acquisitions work for Deloitte & Touche. He then went on to earn his MBA from the University of Washington.
Prior to joining Polaris, Ryan Spoon worked at Widgetbox as Vice President of Marketing & Business Development. Ryan spent 2003-2007 at eBay Inc. As part of the internet marketing team, Ryan focused on user acquisition, search engine optimization and social content properties like eBay MyWorld and Reviews & Guides. Most recently, Ryan launched and managed the Kijiji.com business.  In 2000, as a collegiate swimmer for Duke University, Ryan founded beRecruited – a sports recruiting platform for high school athletes and college coaches. beRecruited was acquired by RVS Ventures in 2007 and Ryan currently serves on the board of directors. He also is the founder and president of sfEntrepreneurs – an organization of Bay Area investors and operators – which first launched InGameNow.com.  Ryan holds a B.A. from Duke University.
Bilal Ahmed is the Founder of @mytweetmark and @homecookme.  He started his career at Novell in 1996 right at the beginning of the internet bubble, developing Novell's web server.  He then moved to Formtek, a Lockheed Martin company which developed document management and work-flow solutions.  Bilal lead middle-ware development for Formtek's backend systems.  Bilal moved to Actuate, helping customer build enterprise reporting solutions.  In 2005, Bilal started at hi5 as a very early engineer at the beginning of social networks bubble and built user facing features like photos, music, videos, mobile, friend multimedia cache system, viral and lead teams.  He then moved on to work for bebo.com developing features while focusing on key viral, retention and engagement metrics. He is now the founder of two websites, mytweetmark.com and homecook.me.