Conscious Capitalism by John Mackey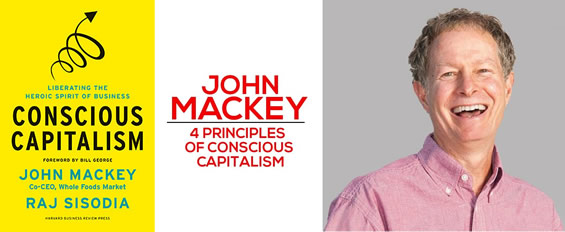 Review: I just finished reading CONSCIOUS CAPITALISM by John Mackey. Mackey is the founder of Whole Foods Market, which Amazon purchased. He truly wants to do good things in this world and believes capitalism is the best way to accomplish this.
The book goes into detail on why creating value for all stakeholders, including employees, management, shareholders and the public, is the right thing to do for business.
The book is well-written and thoughtful, although a bit repetitious. The key message is a powerful one, and it's a good guide for entrepreneurs who want to make a positive impact in the world.
Rating: ★★★