Join us for Founders Space Pitch Day & Mixer in San Francisco.
Judging the startups will be top VCs, Angels & Corporate Investors.
There will be incredible startup pitches, investors, networking, food and drinks! We'll also be celebrating the launch of Captain Hoff's new book: Make Elephants Fly!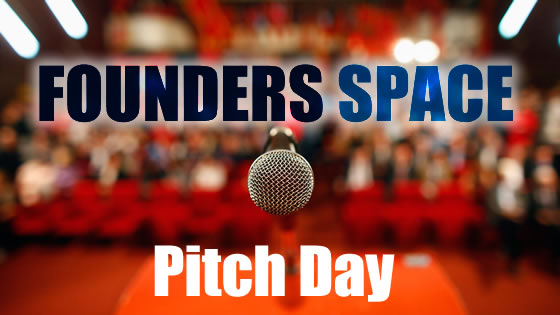 Program:
3:15 pm – Networking with Startups, Angels & VCs
3:30 pm – Introduction to Judges (Investors)
3:45 pm – Startup Pitches Begin
5:00 pm – More Food and Drinks!
5:15 pm – Socialize with Startups, Angels & VCs
Sign Up: https://pitchday2017.eventbrite.com
Volunteer: volunteer ((at)) foundersspace.com
Directions & Parking:
1.5 blocks from CalTrain
Pitch Slots:
All the pitch slots are full, but you are welcome to come and hear the pitches, meet the investors, and enjoy the networking, food and drinks! And you can apply to pitch at future events.
Investors Who Came Previously:
Abstract Ventures
Accel Partners
Addwings Capital
Air Liquide Ventures (ALIAD)
AME Cloud Ventures
AngelList
August Capital
Azure Capital
B Capital Group
Bain Capital Ventures
Band of Angels
Battery Ventures
BCCL Worldwide, Brand Capital
Benhamou Global Ventures, BGV
Berkeley Angel Network, South Bay Angels
Bessemer Ventures
Blue Run Ventures
BlueFocus
Brand Capital (investment arm of Times Group)
BV Capital / eVentures
CableLabs
Canaan Partners
Citi Ventures
ClearPath Capital Partners
CLI Ventures
Compass Technology Partners
Corporate investor
Cote Capital
Creative Ventures
Crosslink Capital
Cybernaut
DAN Fund
Das Ethos
Dolby Labs
Doll Capital Management
Draper Fisher Jurvetson
Draper Nexus
E. ON SCI USA
Eastlink Capital
Eleven Two Capital
Emergence Capital
Enplas
Envision Ventures
Essential Angel Fund
Eumax Innovation Capital
Felicis Ventures
Fenox Venture Capital
First Round Capital
Floodgate
Forerunner Ventures
Formation 8
Freestyle Capital
Frost Data Capital
Garage Technology Ventures
Gateway Venture Partners
General Catalyst Partners
GGV Capital
Global Innovator Fund
Goodwater Capital
Granite Ventures
Greylock
GSR ventures
Handmade Ventures
Hangzhou High-Tech Venture Investment
Harman International
Healthcare Angels
Highland Capital Partners
ICP Inventus Capital Partners
Innotech Capitals
Innovation Works
K Cube Ventures
Keiretsu Forum
Khazanah Nasional
LAB360
LeEco (corporate investor)
Lightspeed Ventures
Lux Capital Management
Matrix Partners
MAVA
Maveron Ventures
Microsoft Ventures
Mistletoe
Moment Ventures
Morgenthaler Ventures
Motorola Solutions Venture Capital
Nautilus Venture Partners
New Angle Capital
New Enterprise Associates (NEA)
New Leaf Venture Partners
Newdo Ventures
NewGen Venture Partners
NexStar Partners
NIN Ventures
Northern California Investment Fund
Norwest Venture Partners
Onset Ventures
Opt Ventures
Perfect World Ventures
Pinnacle Ventures
Procyon Ventures
Propel Venture Partners
RainmakeMe
Redpoint Ventures
Rothenberg Ventures
RPM Ventures
Rubicon Venture Capital
Rungain Venture Capital
Ruvento Ventures
SAIC Capital / Shanghai Motors Ventures
Samsung Global Innovation Center
Samsung Ventures
Sand Hill Angels
SanDisk Ventures
Sazze Partners
Scale Venture Partners
Screens for M&A
Scrum Ventures
Shasta Ventures
Signia Ventures
SoftTech VC
Sparkland Capital
Stanley Ventures
Startup Capital Ventures
Steelhead Ventures
Strong Ventures
Structure Capital
SumaVision Venture
SUVC
SVC Angel
Tandem Capital
TEEC Angel Fund
The Batchery
Thomvest Ventures
Translink Capital
Trinity Ventures
True Ventures
VantagePoint Capital Partner
Venrock
Vertex Venture Holdings
Walden Venture Capital
Western Technology Investment
WestSummit Capital Management
WI Harper Group
XG Ventures
XSeed Capital
Yang Ventures
Yun Family Enterprises
Zenity Asset Management
Zetta Venture Partners
Zhen Fund
zPark Venture
And many more…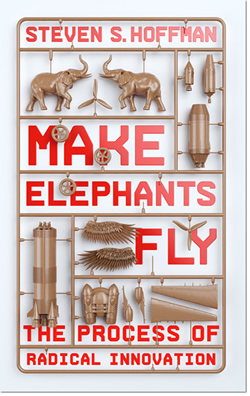 In today's world, everyone will need to innovate to stay competitive. It doesn't matter if you're a startup founder, corporate executive, small business owner, freelancer or professional, there's a technology out there that's going to upend your industry. And if you aren't able to harness it to your advantage, someone else will. Innovation is no longer an option–-it's the price of admission into the business world.
The book is designed to help you implement the same innovation methodologies and processes as Silicon Valley startups. It will teach you exactly how startups come up with breakthrough products and services. What are the methods entrepreneurs use to innovate? How do you structure innovation teams? What are the best ways to identify and vet new ideas? What does it take to foster a culture of innovation? And how can you put in place a process of innovation throughout your organization?
All tickets are non-refundable, but you can exchange them for credit towards future events.