Derek Bluford, CEO of Quicklegal (USA)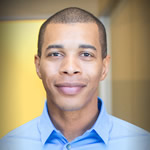 When you're an entrepreneur, I have found that there are plenty of organizations, companies, and people who swear to help you grow your business and make it a success. Most tend to end up just being an expense and lesson learned.
However, when it came to an Incubator & Accelerator program I participated in called Founders Space, it really helped me grow my business! When I first set out on the path of starting my new app, there were so many questions I had. I was literally at a loss. It was "How do I raise money?" and "How do I launch?" and "How do I get exposure?" and "How do I know if this is the right way?" and the list goes on. Thankfully, after some time in the Founders Space program, a lot of my questions were answered. And not only has my startup, Quicklegal, raised over $1 million, we are finally seeing some TRACTION!
Having the teachers, lessons and pitch practices really paid off. Founders Space brought in some really good advisors and speakers as well. I was even fortunate enough to have one or two join my company as an advisor.
Since participating in Founders Space, my startup has made the cover of a magazine, won California TechWeek out of 2,500 other start-ups, gotten selected for Entrepreneur Magazine's Growth Conference, been Selected for Shark Tank, partnered with a Fortune 500 company (IBM), and so much more. I can honestly say I wouldn't have been able to do it without Captain Hoff and his team.
If you are serious about making your startup a success, I would really recommend that you look into Founders Space and give it a run. Take the time and invest not only into your company but yourself.
Derek Bluford
President & CEO of Quicklegal