Korea's Future: Startups, Investors & Government (Private Event)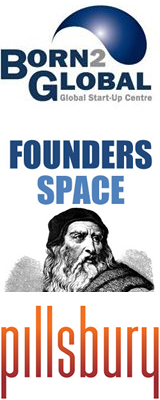 Founders Space is putting on a private event with the startup CEOs and government officials who are defining Korea's future, as well as Silicon Valley's most influential thinkers and creators.
Guests will include the CEOs of Korea's top startups primed for US investment, the Managing Director of Korea's new startup initiative Born2Global, Deputy Director of the Ministry of Science and Future Planning, President of NIPA, as well as a select group of venture capitalists, CEOs, entrepreneurs, and influencers.
Date: Nov. 4th, 2014
Location: Palo Alto (details in invitation)
Agenda:
3:00 pm Drinks, H'ordevers & Socializing
3:45 pm The Future of Korea & Silicon Valley
4:00 pm Startup Presentations & Discussion
5:30 pm Food, Drinks & Good Conversation
This is a private event, and you must receive an invitation to attend. Invitations are non-transferable.
I'm sorry, but the event is entirely full. There are no seats left.