Global Innovation Hub – Startup Incubators + Accelerators
We've created an international network of incubators, entrepreneurs, and investors. With over 50 partners in 22 countries, Founders Space is the world's leading startup innovation hub.
We offer corporate innovation programs, an online startup incubator, and tours + seminars.
• Get our Startup Books
• Join our Startup Programs
• Receive our Startup Newsletter
• Connect on Facebook, Instagram, LinkedIn, WeChat & Twitter
Why Do Founders Love Us?
• Comprehensive programs taught by entrepreneurs who've done it all.
• Community of founders who are passionate about helping one another.
• Co-working space to collaborate with your cohorts during our programs.
• Network of top advisors, growth hackers, lawyers, angels & marketing pros.
• Access to our events, lectures and workshops.
But don't just take our word for it. See what other founders have to say!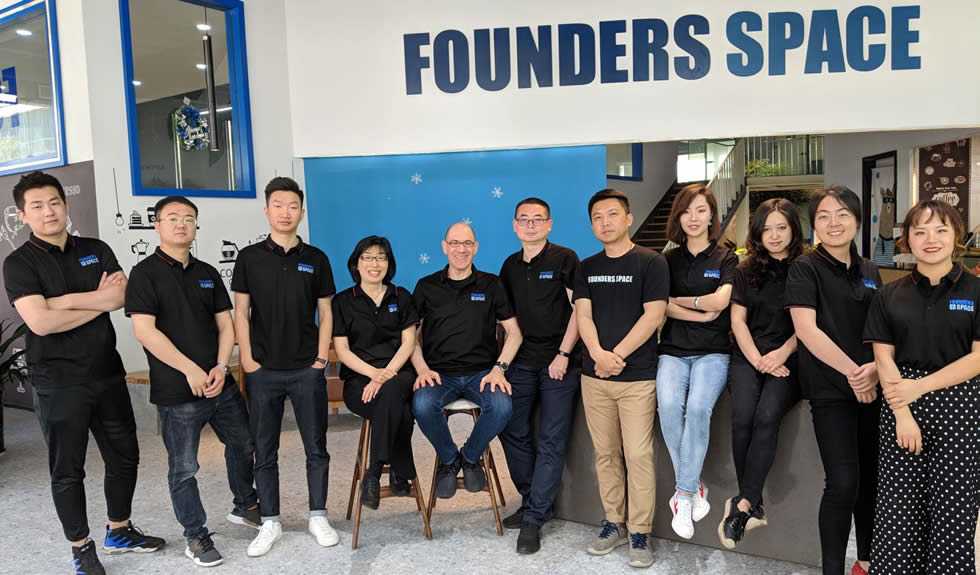 Coworking
Founders Space and its partners run vibrant global startup communities around the world. We are known for attracting world-class startups, investors, and corporate partners. Come visit our coworking spaces!

Make Elephants Fly
Hardcover | Ebook | Audiobook | Languages

Winner of the Axiom Book Awards in Entrepreneurship
Winner of the CMI Book Awards in Innovation & Entrepreneurship

What is your big idea?
And how do you get it off the ground?
Make Elephants Fly is all about the process of radical innovation. How do the smartest companies in Silicon Valley out innovate and out compete the rest of the world? Drawing on Captain Hoff's experience incubating and accelerating hundreds of startups as the CEO of Founders Space, this book shows you everything it takes to make your big idea fly.
♦ "This is a must read for anyone who wants to imagine what it is like to have all the brains in Hoffman's enterprise innovating while they work." — Tim Draper, Founder of DFJ, Forbes Midas List of Top Venture Capitalists
♦ "As an experienced entrepreneur and coach of many startups, Hoffman provides a roadmap and set of tools that can help both entrepreneurs and executives master the art of innovation." — Gil Penchina, Partner at IDG Ventures, Investor in Linkedin, Paypal & Indiegogo
♦ "With so much going against you as an entrepreneur, prep for the adventure by first reading Hoffman's Make Elephants Fly to gain key insights and increase your chances of success." — Howard Hartenbaum, Partner at August Capital, Forbes Midas List of Top Venture Capitalists, founding investor in Skype
Founders Space Investor Pitch
Brain Hacking, Mind Reading & Neural Interfaces
Think Small: Innovate Big
Silicon Valley and the Future of Hollywood