Apply to Founders Space
Founders Space looks forward to considering your startup for our venture builders program. Our team carefully reviews every business and selects the top 1% for follow up. If your company is selected, we will contact you directly. If you do not hear from us within one month, it means you were not selected.
❉ Venture Building programs are designed to take a group of startups to the next level:
• Founders Space runs startup programs around the world.
• These startup programs range from one day to several months.
• Some are designed for early-stage startups, while others focus on later stage.
❉ Online Startup Program teaches you how Silicon Valley's top entrepreneurs raise capital, build businesses, and navigate their way to success.
❉ Executive Coaching is for C-level execs looking for personalized coaching on how to transform themselves and their businesses.
Our Mission
❉ Social Entrepreneurship – Founders Space is focused on startups whose mission is to solve the hard problems our world faces. We are looking for entrepreneurs who will have outsized impacts in their sectors and are committed to positive change.
❉ International Perspective – Founders Space has made its reputation helping startup founders from around the world launch their businesses and build lasting relationships. We believe in entrepreneurs that build bridges between countries and cultures, thereby aligning international interests and promoting collaboration and cooperation.
❉ Female Leadership – Founders Space is committed to seeing more female-owned startups. We want to help women overcome the challenges, industry biases, and social pressure that come with being a female founder. Our intent is to help break the glass ceiling of venture capital and enable women to not only enter the boardroom but own it.
❉ Meritocracy & Capital – We believe that everyone, no matter their race, religion, birthplace, or ethnicity, should be given the same opportunity to reach their full potential. This is why Founders Space pays special consideration to entrepreneurs who have overcome hardship on their life journey. We don't just look at the business plan but at the people behind the plan, selecting those who have overcome adversity in their past and accomplished something exceptional.
Global Focus
Founders Space operates globally, helping US startup expand internationally and bringing overseas startups into the US market. We've designed special programs for entrepreneurs coming to Silicon Valley from all over the world. These programs help foreign startups develop a go-to-market strategy, establish relationships, tap into local resources, and raise capital.
Our programs include developing and positioning the business for rapid growth; learning what it takes to raise money from Silicon Valley VCs; and receiving feedback on product-market fit, intellectual property, software development, and customer acquisition. We offer this through our instructors and our extensive network of mentors and advisors.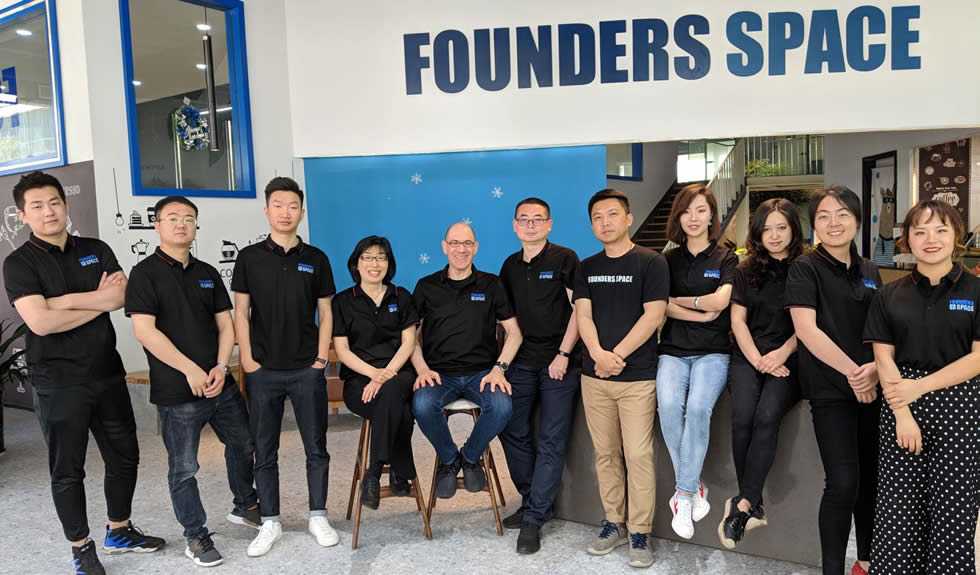 Sample Topics
• Prepping Startups for Investment
• Finding & Selling Investors
• Putting Together a Smart Business Plan
• Preparing Your Presentation & Investor Deck
• Proving a Product-Market Fit to Investors
• Creating a Fundable Business Model
• Female Entrepreneurship in Silicon Valley
• Budgeting, Forecasts and Governance
• Growth Hacking and Gaining Traction
• Launching and Scaling Your Business
• Valuations, Discounts, Term Sheets & Debt
• Marketing & Customer Acquisition
• Perfecting Your Pitch
• Etc…
Mentoring Sessions
• VCs and angels who focus startup funding
• Attorneys who focus patents, IP and startup legal issues
• Designers who focus smart UI, UX and product design
• Marketing experts who focus branding and positioning
• Veteran entrepreneurs who focus their experience running startups
• Financial advisors who focus operating plans, forecasts and P&L
• HR professional who focus employee retention, happiness & benefits
• Authors and consultants who focus management and leadership
• Growth hackers who focus customer acquisition, virality and funnels
• Public Relations experts who focus visibility, press and story development
• Etc…
Pitching Investors
Advisors
Our advisors and speakers include Silicon Valley's top influencers, entrepreneurs, domain experts, venture capitalists and angels.
Mentors
Our mentors include top lawyers, marketing experts, PR professionals, growth hackers, developers, CFOs, veteran entrepreneurs, angel investors, VCs and designers.
Investors
Founders Space has an extensive investor network.
Partnering
Partner with Founders Space to run a startup or innovation program at your incubator, corporation, or institution:
Founder Testimonials
See what founders have to say about our programs.
Online Programs
Find out more about Founders Space's Online Startup & Innovation Programs.
Essential Reading
Before you apply to the program, we recommend reading these books: