Startup Accelerator & Incubator Programs
Apply to Founders Space
We have two options:
1) Elite Startup Advisory Program is for startups looking for personalized, one-on-one coaching and advice on how to grow your business, overcome obstacles, and raise capital.
2) Founders Space Accelerator Program is a program designed to take a group of startups to the next level:
• Develop and position your business for growth.
• Perfect your investor deck and presentation.
• Receive feedback on your business plan, marketing strategy, and product design.
• Tap into our robust global network of mentors & advisors.
• Pitch your startup to angels and VCs on Demo Day!
If you want to apply to our accelerator program, follow these steps:
1) Go to Founders Edge and register.
2) Fill out your profile and check the box labeled Apply to Founders Space.
3) We run Founders Space programs all over the world that you can participate in.
Raising Venture Capital
Intro.vc and Founders Space have partnered to connect you directly with angels and VCs around the world. Intro is the most effective way to get your pitch in front of a lot of investors quickly.
Essential Reading
Before you apply to our program, we recommend reading these books: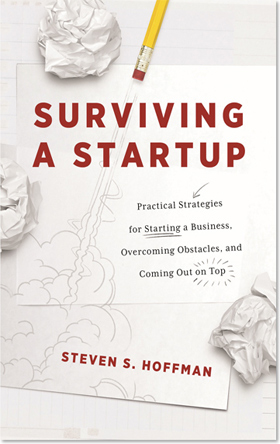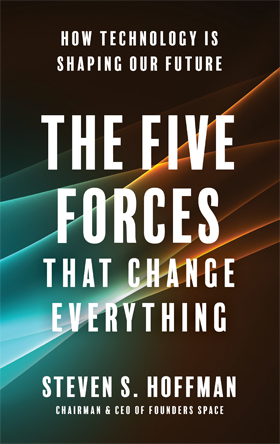 About Our Programs
• Founders Space runs over a dozen types of startup programs.
• These programs range from one day to several months.
• Some programs are designed for early-stage startups, while others focus on later stage.
• Some programs are focused on particular sectors, like Fintech, Agtech, Health, Advertising, Big Data, AI, SaaS, etc.
• We offer programs in Silicon Valley, Europe, Asia, and the Americas.
If you are interested in learning more about our programs, sign up on Founders Edge and check the box labeled Apply to Founders Space.
Why Do Founders Love Us?
• Comprehensive programs taught by entrepreneurs who've done it all.
• Community of founders who are passionate about helping one another.
• Co-working space to collaborate with your cohorts during the program.
• Network of top advisors, growth hackers, lawyers, angels & marketing pros.
• Access to our events, lectures and workshops.
Pitching Investors
What Do Founders Say?
See what founders who have been through our programs have to say about it.
What's Our Secret Sauce?
Founders Space is the world's leading global startup accelerators. We have over 50 partners in 22 countries. We work with startups all over the world and have an extensive network of investors. You don't have to be a US corporation to work with us. You can remain incorporated in your own country and still participate in our programs in Silicon Valley and other countries. We are one of the few accelerators with a truly international network of mentors, advisors, venture investors and startups.
Classes & Workshops
Below are the types of topics we cover in our programs:
• Prepping Startups for Investment
• Finding & Selling Investors
• Putting Together a Smart Business Plan
• Preparing Your Presentation & Investor Deck
• Proving a Product-Market Fit to Investors
• Creating a Fundable Business Model
• Budgeting, Forecasts and Governance
• Growth Hacking and Gaining Traction
• Launching and Scaling Your Business
• Valuations, Discounts, Term Sheets & Debt
• Marketing & Customer Acquisition
• Perfecting Your Pitch
Mentoring Sessions
Below are examples of the types of mentoring sessions:
• VCs and angels who discuss startup funding
• Attorneys who discuss patents, IP and startup legal issues
• Designers who discuss smart UI, UX and product design
• Marketing experts who discuss branding and positioning
• Veteran entrepreneurs who discuss their experience running startups
• Financial advisors who discuss operating plans, forecasts and P&L
• HR professional who discuss employee retention, happiness & benefits
• Authors and consultants who discuss management and leadership
• Growth hackers who discuss customer acquisition, virality and funnels
• PR experts who discuss visibility, press and story development
• NOTE: Classes, workshops & sessions will vary depending on availability of mentors
More Benefits
• Free legal templates, sample pitch decks, marketing plans, term sheets and more
• Free startup docs, eBooks, abstracts, video lectures and more
Terms
The terms vary depending on the length of the program, types of classes, and location. There is no one-size-fits all program. We have over a dozen different programs each with their own focus, structure and terms. If you qualify, we will let you know the options available.
Online Programs
Find our more about Founders Space's Online Programs. You can join from anywhere in the world. No need to travel to Silicon Valley.
Advisors
Our advisors and speakers include Silicon Valley's top influencers, entrepreneurs, domain experts, venture capitalists and angels.
Mentors
Our mentors include top lawyers, marketing experts, PR professionals, growth hackers, developers, CFOs, veteran entrepreneurs, angel investors, VCs and designers.
Investors
Founders Space has an extensive investor network.
Coworking Space
Founders Space and its partners run vibrant global startup communities around the world.
Questions & Answers
Do I have to attend all the classes and mentoring sessions?
Yes. Once you commit to one of our programs, we expect you to attend all sessions. We don't want startups that drop out in the middle. We run rigorous programs, and we need you 100% committed.
Can I work out of your space?
Yes, you're free to use the desks in Founders Space while you're enrolled in our intensive programs. If you require a permanent space for your startup with 24/7 access, you can rent a private office or desk.
Can you help me get a U.S. Visa to enter the United States?
The easiest thing to do is to apply for a business Visa to enter the United States.  If you need a letter of admittance into the program, we'd be happy to provide you with that after you have been accepted. We can also recommend an immigration attorney who specializes in U.S. Visas.  Keep in mind that you must cover the cost of hiring your attorney and applying for a Visa.
How does mentoring work at Founders Space?
Mentors come into Founders Space and give lectures to our batch of startups on topics like fund raising, convertible notes, marketing, PR and growth hacking. These are interactive sessions where the startups are encouraged to ask questions. We also schedule one-on-one mentoring sessions, where we invite a number of mentors into Founders Space and have them give individual feedback to each of the startups.
How do I find housing?
• Startup Basecamp
• Zeus
• Live Lovely
• CraigsList
• 20Mission
• HomeSuite
• Embassy Network
• 908 Co-living Space
• Airbnb
What are my chances of getting funded?
We routinely invite investors to Founders Space to meet with our startups.  We also offer pitch events throughout the year.  If you have a strong startup with traction and know what to do, raising capital in Silicon Valley isn't hard.  We increase your chances of getting funded, but it's impossible for us to tell you exactly what your odds are.  That is something no one really knows.
Can you help me incorporate my startup?
We can provide you with sample templates for incorporating your company.  We can also recommend experienced startup lawyers who can help you at a discounted price.
Do you cover my costs, including food, housing, travel and expenses?
You are responsible for all your own costs.
How many startups do you have in the program?
We don't have a set number of startups in the program. We only select the best startups each quarter to participate.  Some batches can be as few as 5 startups, and others can be 20 or more startups.
How many of your startups have successfully raised capital?
We've worked with hundreds of startups, and the majority of them have gone on to raise capital.  We expect many of the startups graduating our programs this year to raise funding within 12 months, but we cannot make any guarantees.  It depends on your startup's potential and the funding climate.
What is the deadline to apply to the programs?
There is no deadline.  We have rolling admissions.  That said, space fills up, so you'll need to apply in advance.
What types of investors show up on Pitch Day?
Here are some of the investors who came to our previous Pitch Days:
Abstract Ventures
Accel Partners
Addwings Capital
Air Liquide Ventures (ALIAD)
AME Cloud Ventures
AngelList
August Capital
Azure Capital
B Capital Group
Bain Capital Ventures
Band of Angels
Battery Ventures
BCCL Worldwide, Brand Capital
Benhamou Global Ventures, BGV
Berkeley Angel Network, South Bay Angels
Bessemer Ventures
Blue Run Ventures
BlueFocus
Brand Capital (investment arm of Times Group)
BV Capital / eVentures
CableLabs
Canaan Partners
Citi Ventures
ClearPath Capital Partners
CLI Ventures
Compass Technology Partners
Corporate investor
Cote Capital
Creative Ventures
Crosslink Capital
Cybernaut
DAN Fund
Das Ethos
Dolby Labs
Doll Capital Management
Draper Fisher Jurvetson
Draper Nexus
E. ON SCI USA
Eastlink Capital
Eleven Two Capital
Emergence Capital
Enplas
Envision Ventures
Essential Angel Fund
Eumax Innovation Capital
Felicis Ventures
Fenox Venture Capital
First Round Capital
Floodgate
Forerunner Ventures
Formation 8
Freestyle Capital
Frost Data Capital
Garage Technology Ventures
Gateway Venture Partners
General Catalyst Partners
GGV Capital
Global Innovator Fund
Goodwater Capital
Granite Ventures
Greylock
GSR ventures
Handmade Ventures
Hangzhou High-Tech Venture Investment
Harman International
Healthcare Angels
Highland Capital Partners
ICP Inventus Capital Partners
Innotech Capitals
Innovation Works
K Cube Ventures
Keiretsu Forum
Khazanah Nasional
LAB360
LeEco (corporate investor)
Lightspeed Ventures
Lux Capital Management
Matrix Partners
MAVA
Maveron Ventures
Microsoft Ventures
Mistletoe
Moment Ventures
Morgenthaler Ventures
Motorola Solutions Venture Capital
Nautilus Venture Partners
New Angle Capital
New Enterprise Associates (NEA)
New Leaf Venture Partners
Newdo Ventures
NewGen Venture Partners
NexStar Partners
NIN Ventures
Northern California Investment Fund
Norwest Venture Partners
Onset Ventures
Opt Ventures
Perfect World Ventures
Pinnacle Ventures
Procyon Ventures
Propel Venture Partners
RainmakeMe
Redpoint Ventures
Rothenberg Ventures
RPM Ventures
Rubicon Venture Capital
Rungain Venture Capital
Ruvento Ventures
SAIC Capital / Shanghai Motors Ventures
Samsung Global Innovation Center
Samsung Ventures
Sand Hill Angels
SanDisk Ventures
Sazze Partners
Scale Venture Partners
Screens for M&A
Scrum Ventures
Shasta Ventures
Signia Ventures
SoftTech VC
Sparkland Capital
Stanley Ventures
Startup Capital Ventures
Steelhead Ventures
Strong Ventures
Structure Capital
SumaVision Venture
SUVC
SVC Angel
Tandem Capital
TEEC Angel Fund
The Batchery
Thomvest Ventures
Translink Capital
Trinity Ventures
True Ventures
VantagePoint Capital Partner
Venrock
Vertex Venture Holdings
Walden Venture Capital
Western Technology Investment
WestSummit Capital Management
WI Harper Group
XG Ventures
XSeed Capital
Yang Ventures
Yun Family Enterprises
Zenity Asset Management
Zetta Venture Partners
Zhen Fund
zPark Venture
And many more…