CEOs, corporate executives, and entrepreneurs from all over the world collaborate with Founders Space to boost innovation using the latest methodologies and processes pioneered in Silicon Valley.
Innovation Programs
• Building Startup & Innovation Ecosystems
• Access to New and Emerging Technologies
• Introductions to Startups for Investment & Collaboration
• Implementing Bottom-up Innovation Processes
• Venture Capital Investment Planning
• Strategic Forecasts & Analysis
Ares of Expertise
• New Innovation Methodologies & Processes
• Fostering a Culture of Team Building & Innovation
• Startup Engagement & Ecosystem Building
• Venture Capital Investing & New Markets
• Future Trends & Emerging Technologies
• Strategic Innovation & Management
• IoT, AR, Smart Homes & Smart Cities
• Emerging tech, like AI, Big Data & Robotics, etc.
For more information, you may contact us.
Bosch Case Study
Founders Space ran an innovation program for Bosch, where we took eight internal teams all the way from idea to market validation. This program lasted three months and was highly successful.
The program culminated in the teams presenting their new products to upper management for further funding. It also refined Bosch's internal innovation process and promoted increased knowledge sharing across the organization.
Gulf Oil Case Study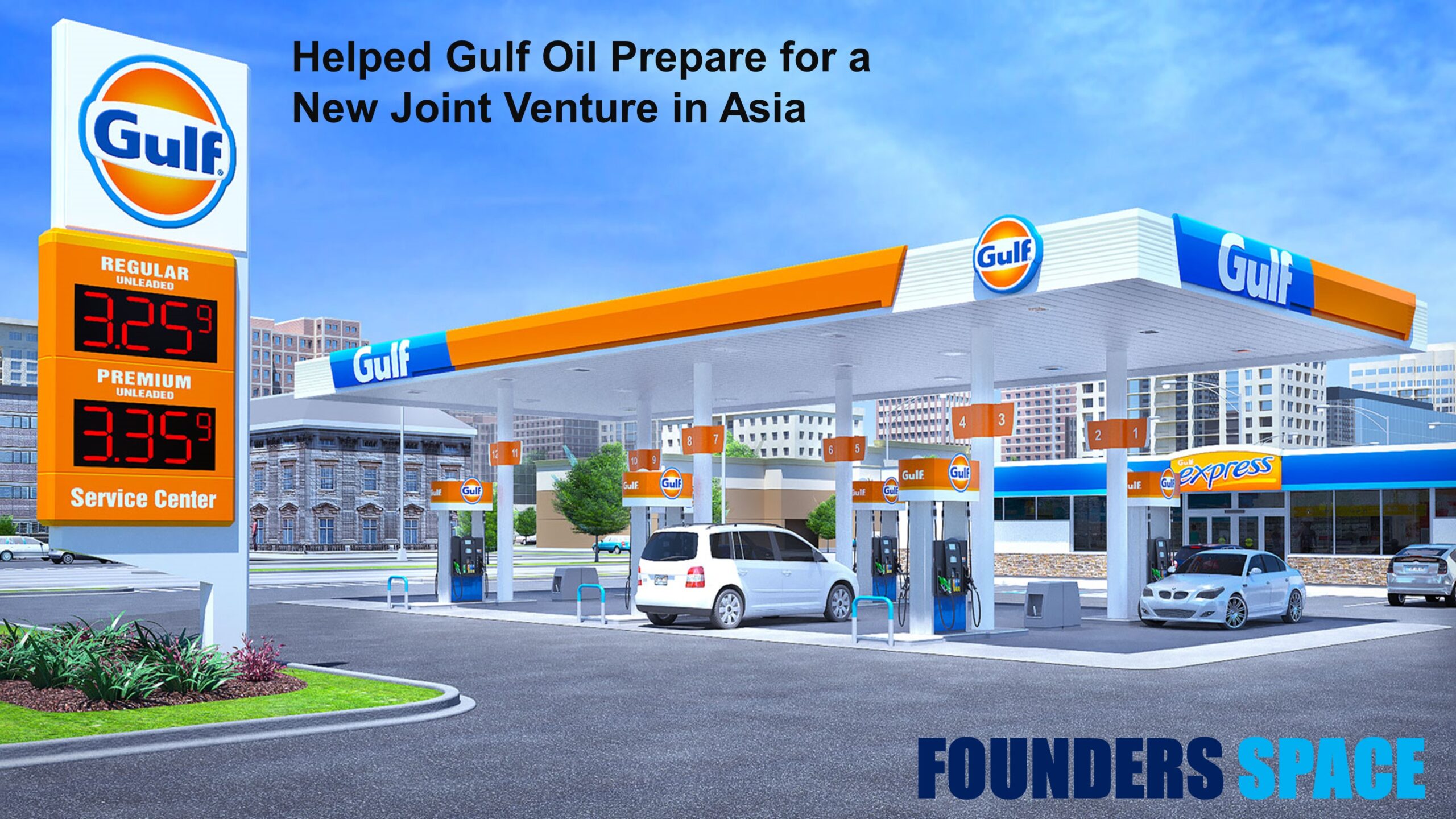 For Gulf Oil, we helped them prepare for a new joint venture in Asia. We also introduced them to local venture capitalists and advised them on how to structure their fund-raising efforts.
Qualcomm Case Study
Collaborated with Qualcomm to come up with next generation ideas for consumer mobile products and services.
Deloitte Case Study
We ran multiple corporate startup activities with Deloitte of Japan. Attendees included Fujitsu, Hikari, Hitachi, Itochu, JETRO, KDDI, Kyocera, Macnica Networks, Mizuho Bank, NEC, Neos, Nikkei America, Nikko Solutions, Opt Ventures, Panasonic, Rakuten, Realtime Media, Softbank, Sparx Asset Management, Sumitomo Mitsui Bank, and Takachiho.
Huawei Case Study
Founders Space has collaborated with Huawei on multiple projects. One of these was to help Huawei predict what emerging technologies would redefine our lives over the next 10 years. We wrote a 100-page detailed report on how new technologies, like brain computer interfaces, ambient AI, big data, blockchain, VR, and AR, would radically change business and consumer behavior. Founders Space also helped Huawei conceptualize several new consumer products, connect with startups and researchers, and plan out future development.
---
Photo by LeeRosario on Pixabay