Annual 2014 Venture Forecast – Founders Space (Dec 3rd)
This is our Annual Investor Forecast for 2014, and it will be a packed house.
Find out what the top VC firms are looking for when it comes to investing in 2014.
Which sectors are hot and which are out of favor?
What new technologies are VCs betting on?
And where do the hidden opportunities lie?
Presenters: Brian Ascher of Venrock, Jon Soberg of Blumberg Capital, Dave Feinleib known as "VCDave" for his popular blog and investment career, and Steve Hoffman cofounder of Founders Space.  Panel Moderated by Scott Gray, CEO of Nearcast.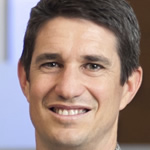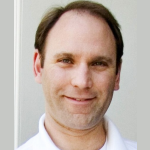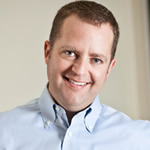 SPEAKER BIOS
Brian Ascher joined Venrock in 1998 as a Kauffman Fellow and is currently a partner based in Venrock's Palo Alto office.  Brian focuses on a broad range of Internet (both consumer and B2B) and Healthcare IT investments and currently serves on the Board of Directors of Vocera (NYSE: VCRA), as well as several private companies, including Awarepoint, Retail Solutions, Inrix, and Billfloat.  Past investments include ADiFY (acquired by Cox Enterprises), DATAllegro (acquired by Microsoft), Redbeacon (acquired by Home Depot), RelayHealth (acquired by McKesson), Tudou (NASDAQ: TUDO), and Unicru (acquired by Kronos). Prior to Venrock, Brian was a Senior Product Manager at Intuit responsible for Quicken, and earlier in his career was a Strategy Consultant at the Monitor Group.  Brian has been named to the Forbes' Midas List, which ranks the top venture capitalists in technology and life sciences, multiple times including the current edition. Brian received his B.A. from Princeton University and his M.B.A. from Stanford University Graduate School of Business.
Jon Soberg is the Managing Director of Blumberg Capital.  Jon Soberg has over 17 years of experience as an executive, entrepreneur, financial analyst and consultant. He has held senior management positions in both startups and large corporations, including Ditech and Adforce, which had a highly successful IPO. He is also actively involved with Wharton, where he is part-time faculty in the Marketing Dept for the Global Consulting Practicum. A CFA Charterholder, Jon earned a B.S. in Engineering from Harvey Mudd College, an M.S. in Mechanical Engineering from Northwestern, and an MBA in Entrepreneurial Management and Marketing from the Wharton School, where he is a Palmer Scholar.
Dave Feinleib is the Managing Director of The Big Data Group, a provider of strategic consulting and advisory services. He is an active investor and the founder of multiple tech startups. David founded onDevice (acquired by Keynote Systems), Consera Software (acquired by HP), Likewise Software (acquired by EMC) and Speechpad, the leading provider of crowdsourced transcription and captioning services. David was a General Partner at Mohr Davidow Ventures, where his investments included Infusionsoft, which raised $54M from Goldman Sachs earlier this year, doxo, and VirtuOz, which was acquired by Nuance. David began his career at Microsoft. He holds a BA from Cornell University and an MBA from Stanford. He is an avid violinist and two-time Ironman finisher.
Steve Hoffman is the cofounder of Founders Space.  He's also a founding member of the Academy of Television's Interactive Media Group, was Chairman for the Producers Guild SF, and served on the Board of Governors for the New Media Council. Hoffman is a cofounder of LavaMind LLC, which develops and publishes entertainment and educational apps and sites, including ReadSmartly, Gazillionaire, Zapitalism, Profitania, Beetle Bounce, Spell Gems and Jackpot Words.  Prior to this, Hoffman was the Chief Product Officer at Playkast, an online video startup that merged with FunStar (backed by Accel Ventures & Qualcomm).  Hoffman was COO of Zannel (Tap11), a ventured-funded startup backed by USVP, Alloy, and Palomar Ventures that was sold to AVOS (YouTube cofounders).   Before that, Hoffman was the North American Studio Head for Infospace, where he ran the US mobile games publishing and development group.