Photos from San Francisco Roundtable
How to Manage Your Board of Directors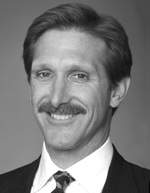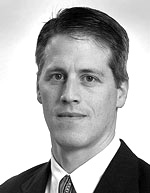 Tom Kellerman & Scott Karchmer of Morgan Lewis, Marc Galletti of Longitude Capital, and Jad Dunning of DriverSide
Tom Kellerman is the managing partner of Morgan Lewis' Palo Alto office and is co-chair of the Emerging Business & Technology Practice.  He concentrates his practice on advising companies, venture capitalists and investment banks focused on corporate finance, mergers and acquisitions and corporate governance matters within the technology industry.
Scott Karchmer is a partner in Morgan Lewis' Business Transactions Practice.  He counsels established and emerging companies in a broad spectrum of industries, including clean tech, biotech, medical device, networking and storage, and life sciences.  He advises companies at critical junctures in their life cycles, including formation, raising funds from venture capitalists, IPOs, and mergers and acquisitions.
Marc Galletti is a founder and Managing Director of Longitude Capital.  He focuses on investments in medical devices and specialty pharmaceuticals, including drug-device combinations.  From 2003 to 2006, he was Senior Vice President of Pequot Ventures, where he worked in the life sciences practice.  Prior to Pequot, he worked at Amerindo Investment Advisors and Vector Fund Management.  He has also worked in the Global Healthcare Investment Banking Group at J.P. Morgan & Co.