Silicon Valley Roundtable "How to Network with Angels" with Garage Ventures & Angels Forum
Join us for the Founders Space Silicon Valley Roundtable, where founders gather to share knowledge and work together to solve problems. Roundtables are geared to founders and C-level executives of growth-oriented companies for exploring critical issues and business opportunities with peers and subject matter experts.
Each Roundtable tackles a specific subject, such as negotiating a term sheet, creating a marketing plan, filing patents, raising venture capital, etc.  The session begins with industry experts, who provide an overview of the topic and detailed business advice.  Then we break up into smaller groups, where participants can ask questions and receive advice and feedback from the panelists, advisors, and other founders.
Topic: How to Network with Angels, VCs and Advisors before You Need the Cash.
Presenters: Bill Reichert of Garage Technology Ventures; Klaus Hambuechen of The Angels' Forum;Jack Wolosewicz of MediaClaw.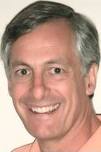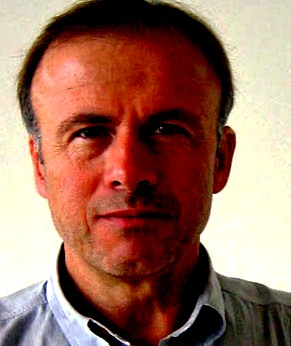 Bill Reichert of Garage Technology Ventures; Klaus Hambuechen of The Angels' Forum; Jack Wolosewicz of MediaClaw answer your questions.
Bill Reichert has over 20 years of experience as an entrepreneur and an operating executive. Since joining Garage in 1998, Bill has focused on early-stage information technology and materials science companies. He sits on the Boards of CaseStack, WhiteHat, ClearFuels, cFares, and ThermoCeramix. Prior to Garage, Bill was a co-founder or senior executive in several venture-backed technology startups, including Trademark Software, The Learning Company, and Academic Systems. Earlier in his career, he worked at McKinsey & Company, Brown Brothers Harriman & Co., and the World Bank. Bill earned a B.A. at Harvard College and an M.B.A. from Stanford University. He was a founding board member and a Chairman of the Churchill Club, and a Charter Member of the Silicon Valley Association of Startup Entrepreneurs. Currently he is the Chairman of the Small Fund Roundtable of the VC Taskforce and a member of the Council on Foreign Relations in New York.
Klaus Hambuechen joined The Angels' Forum in 2010.  Prior to that, he served for 36 years at Siemens Healthcare and for more than 20 years as CEO in various medical imaging business units. He gained world–wide business and device technology knowledge in ultrasound, computerized tomography (CT), interventional cardiology, interventional radiology, – neuro-radiology and MRI.  In his role as The Angels' Forum Partner, he explores investment opportunities in innovative diagnostic and therapeutic LS companies. In his time as CEO at Siemens Healthcare he applied process management tools to accelerate development and improve business results. He serves on the Board of Mochida Siemens Medical Systems (MSMS) in Japan, as an observer for TAF on the Board of OncoHealth, Inc. and on the Scientific Advisory Board of Bell Biosystems, Inc. In 1973 he received a Dipl. Ing. degree in EE from the University of Aachen (RWTH), Germany.
Jack Wolosewicz of MediaClaw has founded and managed four startups as CEO and CTO. He has a track record of pioneering new technologies, innovation, IP development, technology implementation and team management. Jack co-founded MediaClaw, a web video content monetization and tracking startup. He developed and patented enabling technologies to give MediaClaw a sustainable technical lead over competitors. He is also the founder of Cyberus Consulting, which specializes in providing technical diligence services, patent analysis, project management and fast execution by assembling ad-hock design teams tailored for each task. He co-founded StorageZip, a provider of lightweight, SSL based secure web services delivery platform incorporating advanced encryption, records security, integrity and non-repudiation. He also consulted as DRM industry expert for Napster and for Roxio.