Startup Competition: VivaTech 2020 Intel Challenge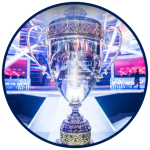 Working with Intel and ESL Gaming, Viva Technology will have a Grand Festival for startups in gaming and esports this November.
If your startup has a product or solution that could be implemented in the gaming industry, you may want to apply (deadline October 16) to be considered. Winning startups will receive:
• Chance to pitch during the festival in front of VCs, medias, gamers, etc.
• Intel gaming hardware (NUC Extreme or equivalent).
• Coaching and mentoring sessions with experts at Intel, ESL gaming, Level256 and the Paris&Co incubation network.
• Booth, passes & visibility at VivaTech 2021 in Paris or digitally.
Application will close on October 16, 2020. You can apply here.