Startups Can Get Sponsorship From Startup League For Collision 2018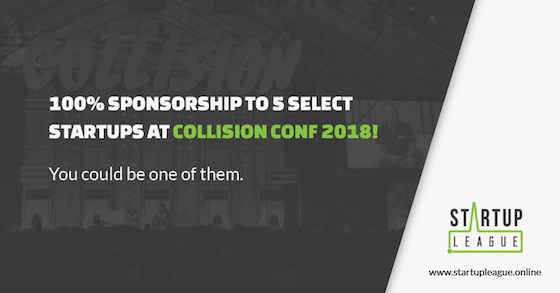 The Startup League is selecting 5 amazing startups to exhibit at Collision, New Orleans, at 100% sponsorship on their ALPHA booth! (priced at $745)
All startups that are not selected for 100% sponsorship will receive a 25% sponsorship on their booth cost.
Startup League will also be supporting startups with:
• Free branded goodies and t-shirts
• PR shout-outs on media like Alleywatch, TNW etc
• Blog, social media and newsletter promos
and much more!
More details about the program and how to apply can be found here.