Martin Rossak, Cofounder of iSEEit (Austria)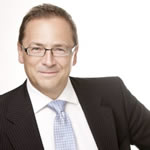 I am in business for quite some years, but the time at Founders Space was one of the best business experiences I ever had.
Under the lead of Steve Hoffman, a group of fantastic instructors and mentors is sharing experience and knowhow – all with the goal to make the startups participating in the program better. And it was really impressing to recognize the development of all the participants in the program.
Steve Austin, Scott Gray did an amazing job to guide us to a new level in pitching, and Nathan Schor helped us to create emotional, memorable and descriptive slogans for what we are doing … I still remember most of them!!
And not to forget the Founders Space May 2015 group, it was amazing on how we kept the high pace and how energetic the atmosphere was. I am happy to be one of the Founders Space Alumni.
Martin Rossak
Cofounder of iSEEit